Private Tour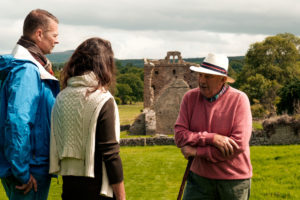 Exclusive Private Guided Heritage Tour with the owner can be arranged for your clients. A personal insight being the "custodian" of this remarkable 12th Century. Medieval settlement, plus the history and chronicles of the families who lived in the late 17th Century home Belmore House. A uniquely personable story & tour which will adored and respected.
---
Sheepdog Demonstrations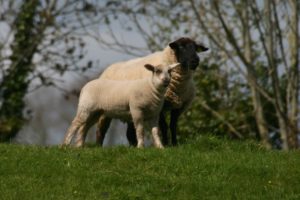 Joe's  sheepdog, a highly intelligent Border Collie is trained to herd sheep   and understands multiple commands. A sheep dog demonstration is by far the most popular event to watch, as it shows man and dog working together as one.
---
Dining in Belmore House
Belmore House was commissioned as a hunting lodge in a plain Georgian style by the Earl of Belmore c. 1780, built and designed by the Irish architect Sir Richard Morrison c. 1780. An extension of the house was planned as a square villa at the east end, with the rest of the house to become a service wing but it was never built.
The 1st Earl of Belmore's main residence was the magnificent Castle Coole, in Co. Fermanagh & the present 8th Earl and his family still live on the estate.